WE ARE FAMILY - OWNED!
Campbell Chevrolet, a family owned dealership since 1981, is located in Bowling Green, Kentucky. We are conveniently located along Interstate I-65 just 62 miles north of Nashville, Tennessee and 110 miles south of Louisville, Kentucky. Bowling Green is a rapidly growing community that has many recreational activities, great public and private schools, and is home to Western Kentucky University. We have just recently opened a new Pre-Owned vehicle lot just next door to our main lot to offer our customers a better selection. Mr. Campbell has served as an officer in the Gold Medal Chevy Dealer Group and also served on the National Dealer Council for two years.  
 At Campbell, our number one value is our relationships - including relationships with our employees. Over the years, we've learned how invaluable it is to have the right person in the right position, and then to do everything we can to keep them with us. That's why we offer extensive benefits, competitive pay, and pride ourselves on our unique culture that only a family - owned business can provide.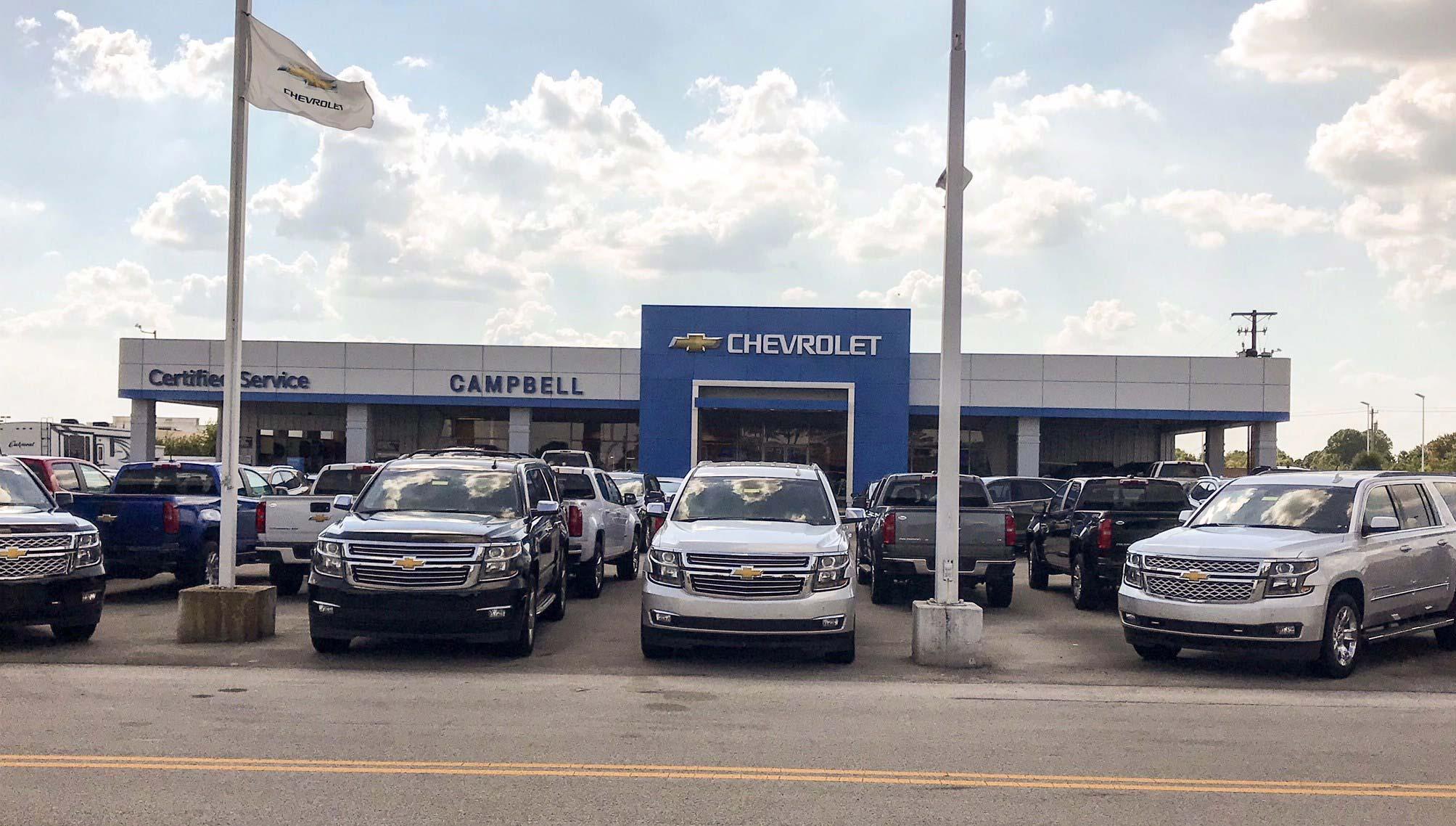 BENEFITS AND PERKS
MEDICAL PLAN
DENTAL PLAN
VISION PLAN
401 (K) SAVINGS PLAN
LIFE INSURANCE
PAID HOLIDAYS
DISCOUNTS ON PRODUCTS AND SERVICES
PAID VACATION
ACCIDENT & CRITICAL ILLNESS INSURANCE