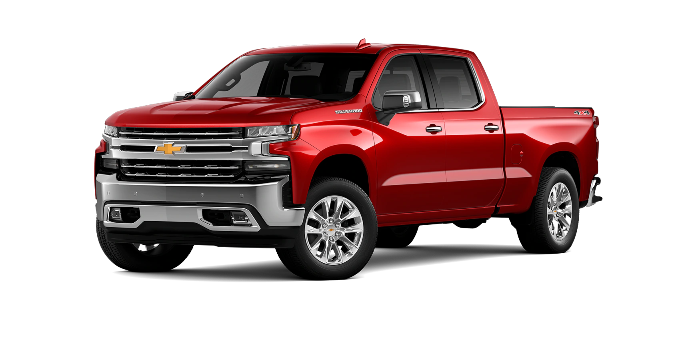 ?
The all-new Chevrolet Silverado 1500 now comes with an advanced, high-octane turbocharged engine designed to give you unrivaled power and control on the open road or the job. At Campbell Chevrolet, we are proud to offer a wide selection of Chevy Silverado trucks as part of our new inventory, and we invite you to visit us today for a test drive. Read on to learn more about the model's new 2.7-liter turbocharged engine!
The 2022 Chevrolet Silverado 1500 comes with a standard 2.7-liter turbocharged engine, which produces up to 310 horsepower and an impressive 430 lb-ft of torque. Drivers will be thrilled with the resulting control, precision, and acceleration offered by the latest edition of Chevy's flagship light-duty truck. 8-speed automatic transmission is paired with the turbo engine, giving you a strong experience at every stage of your journey near Russellville and Glasgow.
Explore Our Brand-New 2022 Chevrolet Silverado 1500 Models in Bowling Green, KY
Our sales team is here to help you equip your new Chevy Silverado 1500 and stay ahead of the pack. Whether you are tackling regular commutes or work duties, we can help you customize your vehicle and take advantage of its high-powered turbo engine. Schedule an appointment or visit us today to get started!
Find step-by-step directions from your door to ours through our website. If you have any questions, give us a call or contact us online at any time for more details! We are excited to work with you at Campbell Chevrolet.